Tour
Make the most of your visit to RefreshStyle. The third iteration fixes many usability flaws of the previous versions and re-introduces some of the important features that you may or may not have been aware of before.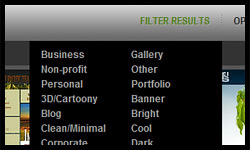 Improved filtering.
Choose from many available keywords to refine your search.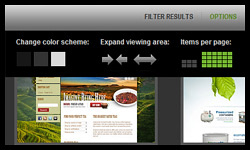 Customize your RefreshStyle.
Choose a theme, amount of projects and extand the visibility.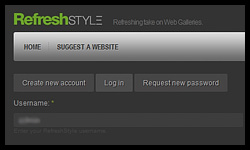 New user account features.
Register to participate in discussions & view your past submissions.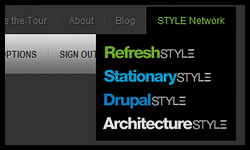 STYLE network.
Quickly switch between your favourite STYLE websites.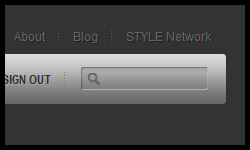 Improved search.
Quickly and easily find what you are looking for with the new RS search.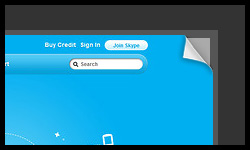 Multiple screenshot views.
A little page fold lets you know that the submitted project has more than one screenshot present.
Featured project.
Index page now highlights a larger version of the latest featured submission.